Join Women in our community from November 1st - 5th, 2022 to help raise money, raise awareness and raise the roof!
The Women Build program is not about excluding men; it's about including women and challenging them to help eliminate poverty housing in Craven County by providing a female-friendly work site: a new-home at 1707 Aycock Avenue.
You will find women of all ages, ethnicities, professions, and faiths serving together during the Women Build week. This is an inclusive opportunity and is open to all gender identities.
We provide the tools, supervision, and snacks. You can be part of our effort by signing up to serve and/or donating below. Share the link to this page with your friends and network. 
All participants will receive a Women Build T-Shirt and be invited to the Homeowner Dedication during the Spring-Summer 2023.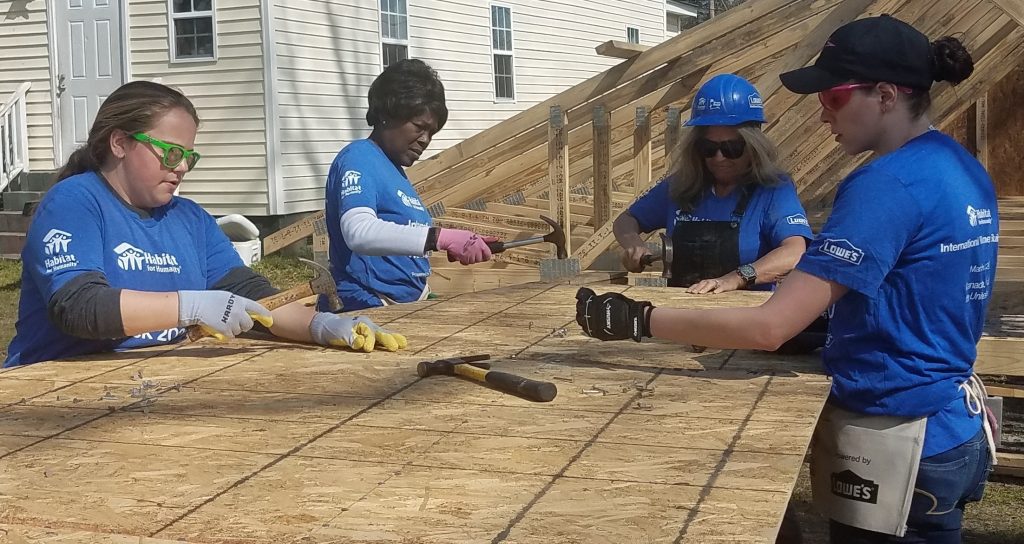 We hope you'll join us!
Another option in addition to (or in place of) serving on the build-site is to make a donation or  'buy' an item for the Women Build home. Items are listed below and available in a variety of options and price points:
$40 - Double box of nails
$79 - Bucket of paint (25-30 gallons needed per home)
$100 - 2x4 Stud for framing (200 needed)
$500 - Roof truss (26 supports one roof)
$1,000 - Cabinets for bathroom (2 needed)