We build strength, stability, and self-reliance through shelter
Every day, families partner with Habitat for Humanity to build homes and, as a result, better lives. Over the course of their journey, each family invests hard work and dedication on an intensive path to homeownership. From attending homeowner courses to completing sweat equity hours, each step empowers future homeowners and helps create the access and foster the skills they need to succeed.
Consider purchasing a home through Habitat for Humanity of Craven County. We build and finance 2, 3, and 4-bedroom energy-efficient homes. Qualified homeowners pay an affordable monthly 0% interest mortgage that is equal to or less than 30% of their gross monthly income.
the dream of homeownership is achievable
prospective homeowners must demonstrate:
Basic Criteria:
1. Live and/or work in Craven County for at least 12 months currently
2. U.S. citizen or legal permanent resident
3. Need for housing
Overcrowded conditions
Substandard housing
Cost burdened (paying > 30% monthly gross income for rent + utilities)
4. Ability to Repay a Loan
STEADY, RELIABLE, VERIFIABLE income for the past year (12 months) + the
current year
12-months rental history (current)
1st time homebuyer
NO evictions or judgments
NO unsatisfied judgments
NO bankruptcies/foreclosures in the past 5 years
Debt to income ratio must be 30% or less
5. Willingness to Partner
Contribute 300 sweat equity hours
Move into areas where currently building
Attend a scheduled Potential Homeowners Information Session (Closed for the season)
For the next session:
-Follow us on Facebook
-Check back here
-Call Semantha, our Homeowner Service Coordinator, at 252 633 9599 ext. 105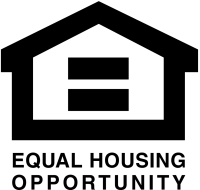 In accepting and rejecting applications, Habitat for Humanity of Craven County must conform to all aspects of the Fair Housing Act and all Fair Housing Laws, the Equal Credit Opportunity Act, the Fair Credit Reporting Act, the Privacy Act, the Americans with Disabilities Act, as well as any local applicable laws as they apply to applications for a mortgage.