We build strength, stability, and self-reliance through shelter
Every day, families partner with Habitat for Humanity to build homes and, as a result, better lives. Over the course of their journey, each family invests hard work and dedication on an intensive path to homeownership. From attending homeowner courses to completing sweat equity hours, each step empowers future homeowners and helps create the access and foster the skills they need to succeed.
Consider purchasing a home through Habitat for Humanity of Craven County. We build and finance 2, 3, and 4-bedroom energy-efficient homes. Qualified homeowners pay an affordable monthly 0% interest mortgage that is equal to or less than 30% of their gross monthly income.
the dream of homeownership is achievable
prospective homeowners must demonstrate:
NEED FOR HOUSING:

Living in overcrowded housing

Living in substandard housing
Paying more than 30% of monthly gross income on rent
Be a first-time homebuyer (have not owned a home in the last 3 years)
Be a U.S. citizen or permanent resident and have lived or worked in Craven or Jones County for the previous year

ABILITY TO REPAY A LOAN

Have stable, verifiable income that falls between 30-80% of HUD Area Median Income.
No pending judgements or bankruptcy
Reasonable credit history
No minimum score required

WILLINGNESS TO PARTNER

Willing to perform a minimum of 300 sweat equity hours
Have lived and/or worked in Craven County for the past 12 months
Applicants must be U.S. Citizen or legal permanent resident
Attend a homebuyer informational session to learn about full program requirements
Complete application and turn in supporting documents along with $15.00 per applicant payment to pull credit report
Habitat for Humanity of Craven County verifies your income and pulls a credit report; if income and credit meet our requirements, you will be invited to participate in Step 4.
Home Visit is done in order to understand applicant's need for housing, answer any questions, and share more information about the program
Qualified applicants are submitted to the Board of Directors for final approval
Approved applicants are invited to begin the path toward homeownership!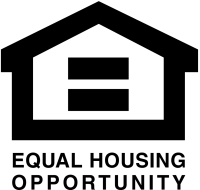 In accepting and rejecting applications, Habitat for Humanity of Craven County must conform to all aspects of the Fair Housing Act and all Fair Housing Laws, the Equal Credit Opportunity Act, the Fair Credit Reporting Act, the Privacy Act, the Americans with Disabilities Act, as well as any local applicable laws as they apply to applications for a mortgage.