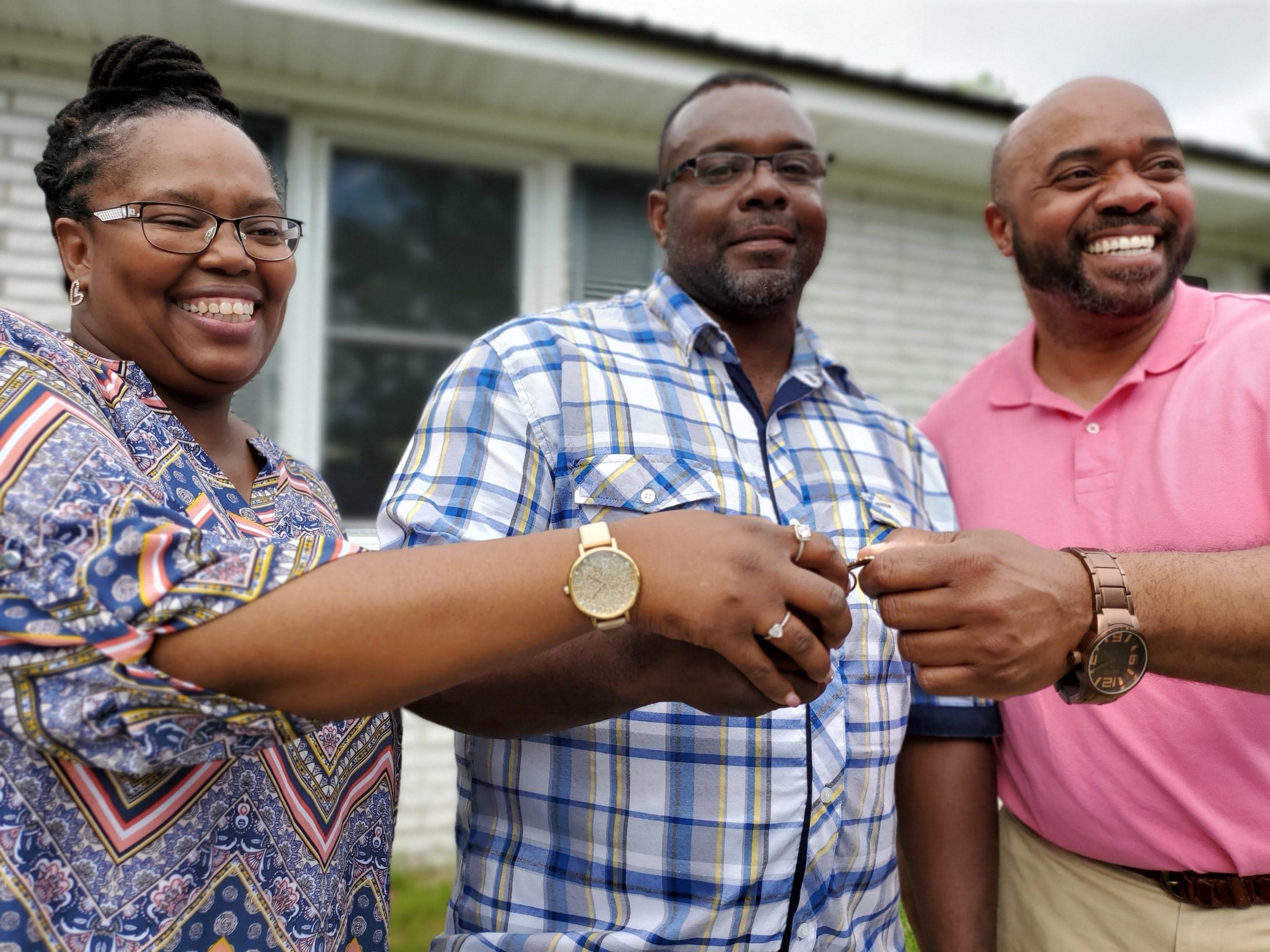 The dream of homeownership is achievable.
Are you looking for an opportunity to own a home in Craven or Jones County? Consider purchasing a home through Habitat for Humanity of Craven County.
Thank you for your interest in becoming a Habitat for Humanity of Craven County homeowner! We believe that everyone should have a safe, affordable place to call home. At Habitat for Humanity of Craven County, we sell quality and energy-efficient homes to qualified buyers through our homeownership program.
Prospective homeowners must:
NEED FOR HOUSING:
Living in overcrowded housing
Living in substandard housing
Paying more than 30% of monthly gross income on rent
Be a first-time homebuyer (have not owned a home in the last 3 years)
Be a U.S. citizen or permanent resident and have lived or worked in Craven or Jones County for the previous year
ABILITY TO REPAY A LOAN
Have stable, verifiable income that falls between 30-80% of HUD Area Median Income.
No pending judgements or bankruptcy
Reasonable credit history
No minimum score required
WILLINGNESS TO PARTNER
Willing to perform a minimum of 300 sweat equity hours
Have lived and/or worked in Craven County for the past 12 months
Applicants must be U.S. Citizen or legal permanent resident
Attend a virtual homebuyer informational session to learn about full program requirements. Next meeting is to be announced! Check our website for updates!
Complete Application and turn in supporting documents along with $15.00 per applicant payment to pull credit report
Habitat for Humanity of Craven County verifies your income and pulls a credit report. If income and credit meet our requirements, you will be invited to participate in Step 4.
Home Visit- Home visit is done in order to understand applicant's need for housing, answer any questions, and share more information about the program.
Qualified applicants are nominated to the Board of Directors for final approval
Approved applicants are invited to begin the path toward homeownership!
Next First Time Homebuyer Session: TBA