Habitat for Humanity of Craven County ReStore gladly accepts donations from individuals, businesses and organizations in Craven County. Your donation to the ReStore helps fund our affordable housing programs for deserving members of our community.
All donations must be in excellent physical and working condition, whether new or gently used.
A free pick-up service is available for items that are hard to transport. Please call the Donation Hotline for details.
252) 633-XXXX
Monday – Saturday
9am to 5pm
PLEASE no curbside drop offs! Items left outside of the building often look like trash.
Drop off hours are Monday – Saturday from 9am – 4:30pm.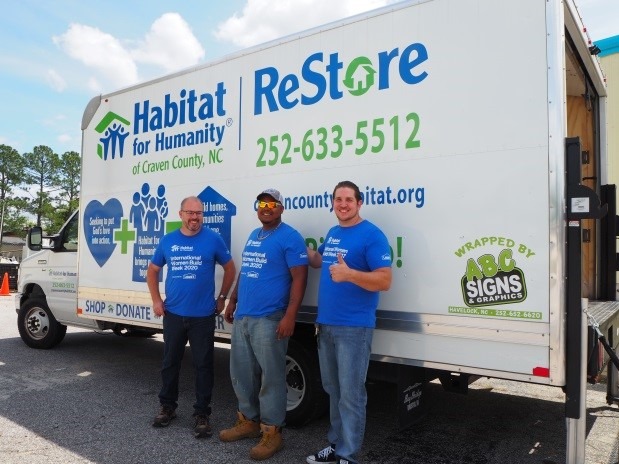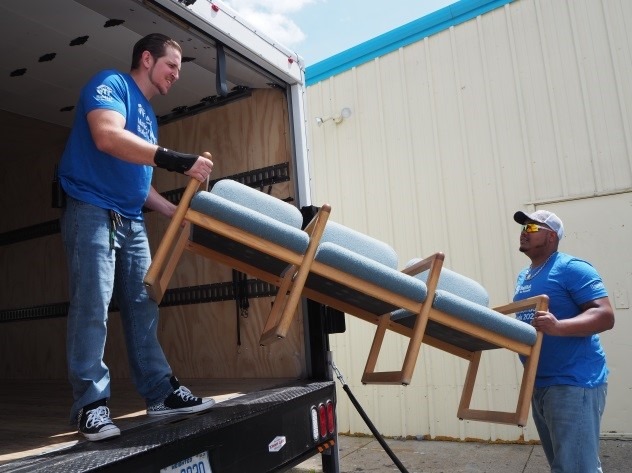 Items the ReStore accepts:
Appliances: Including ranges, washers, dryers, refrigerators & freezers
Furniture
Flooring: Tile, wood & laminate, area rugs, new and unused carpet
Plumbing
Electrical: Lighting fixtures, ceiling fans and assorted construction materials for electricians
Unused painting supplies: brushes, trays, etc.
Electrics: Stereo equipment and small household appliances
Plumbing: Sinks, commodes and faucets
Musical Instruments
Tools
Household Goods: Exercise and sporting equipment, gardening materials, music, upholstery
Currently the ReStore does NOT accept the following items:
Broken, torn, stained items
Water or moisture damaged items
Items with pet fur, smoke or tobacco exposure
Clothing
Medical supplies
Hazardous or toxic chemicals
Televisions
Any gas-operated appliances
Children's toys, cribs, car seats, or strollers
Dishwashers
Ladders
Unframed glass or mirrors
Sliding glass doors