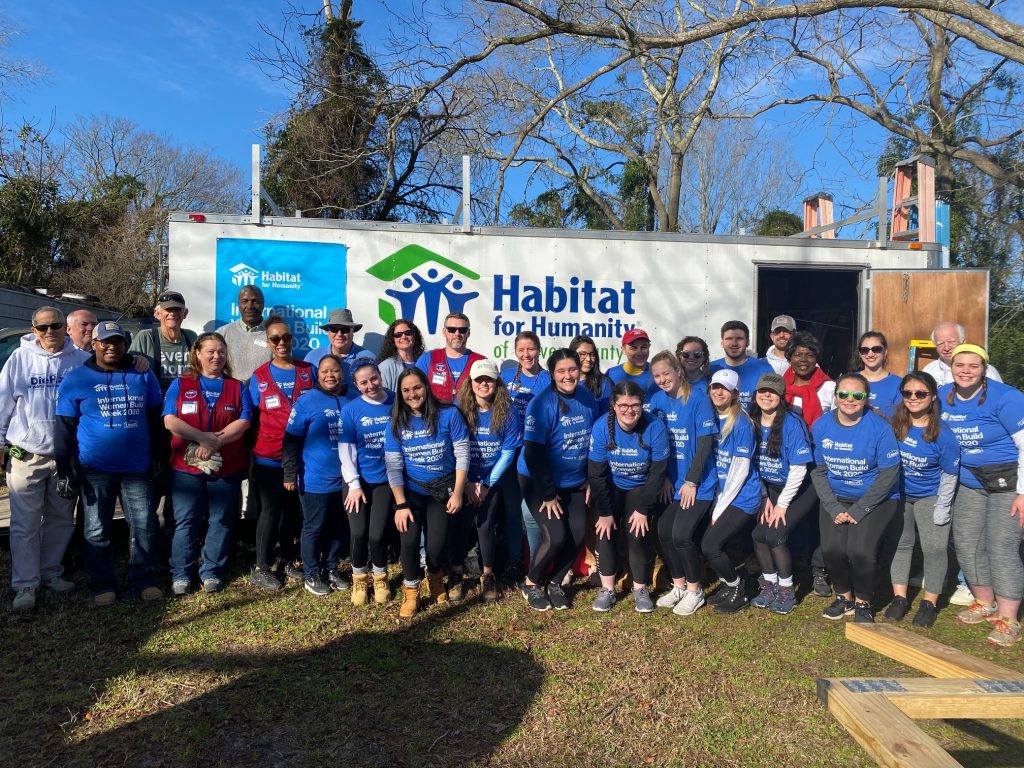 "For a community to be whole and healthy, it must be based on people's love and concern for each other."
- Millard Fuller, founder of Habitat for Humanity International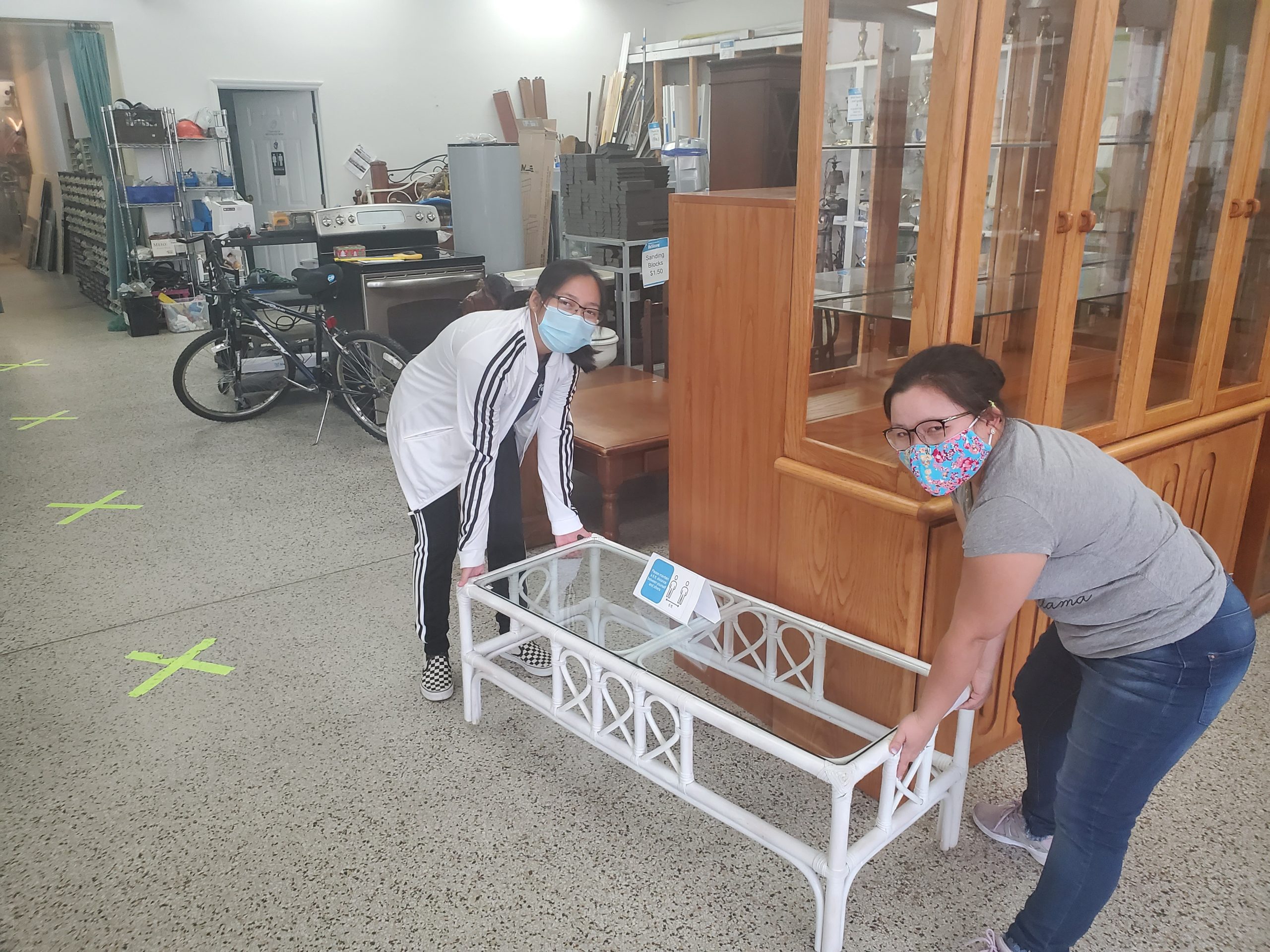 Volunteers help us to fulfill our Mission of putting God's love into action by bringing people together to build homes, communities and hope. In 2019, over 500 individual volunteers donated more than 12,000 hours to help keep homes affordable in Craven and Jones Counties.   By volunteering with Habitat for Humanity of Craven County, you will not only be supporting our Mission, but also learning new skills, meeting new people and building up our community.
There are many ways to get involved!
New Construction
Construction volunteers work alongside our construction team, Partner Families and other volunteers building new homes.
The day starts with the site supervisor conducting a "Toolbox Talk" to explain safety procedures and the days tasks.  Depending on the stage of new construction, volunteers can expect to: frame floors and walls, set roof trusses, install siding, build porches, install windows and doors, paint, install cabinets, trim and flooring, landscape and more.
Shifts are available:
Tuesday - Friday: 8am - 12pm or 1pm - 5pm
Saturday: 8am - 1pm

Neighborhood Revitalization
The Neighborhood Revitalization Program focuses on critical home repairs, weatherization and A Brush With Kindness events. We focus on helping Hurricane Florence survivors as well as veterans, the disabled and the elderly.
Projects range from kitchen and bathroom remodels to building ramps, painting, and replacing flooring.
You will enjoy the opportunity of working side by side with residents and other volunteers as we improve our community.
Shifts are available:
Monday-Friday: 8am-12pm and 1pm-4pm
ReStore
Volunteers will help to create a clean and organized atmosphere for customers and a friendly & efficient donation drop off experience for donors. The profits from the sale of items at the ReStore go directly back into the construction and repair of homes in our community.
Tasks include but are not limited to assisting customers, loading and unloading merchandise and donations, working the donation hotline and helping to maintain a clean and attractive store.
Shifts are available:
Tuesday
10am-1pm or 1pm-5pm
Wednesday-Saturday
9am-1pm and 1pm-5pm
Office Support
Office volunteers will work directly with our administrative team, assisting with various office tasks needed to support the affiliate. Volunteers may also work with committee members to assist with correspondence, research, event planning and other tasks as needed.
Office volunteer responsibilities may include answering telephones and taking messages, greeting visitors in the main reception area, scanning and filing documents, data entry, creating and updating spreadsheets and other documents, assembling informational packets and more!
Office volunteers gain or improve office skills in areas of both verbal and written communications, computer programs and data bases, customer/homeowner services and independent project research.
Volunteer opportunities are available:
Tuesday – Wednesday: 10am - 3pm
Board of Directors and Committees
Craven County Habitat Board and Committee members are a vital part of our affiliate, working directly with staff and other volunteers to help further our Mission. Each committee sets its own schedule, based on the tasks it is working to complete. Volunteers are asked to make at least a 12-month commitment when signing on to a committee, though exceptions may be made on a case-by-case basis.
There may be positions available to serve on one or more of the following:
Board of Directors
Construction
Development and Fundraising
Faith Relations
Homeowner Services
ReStore
Volunteer Coordination
Neighborhood Revitalization